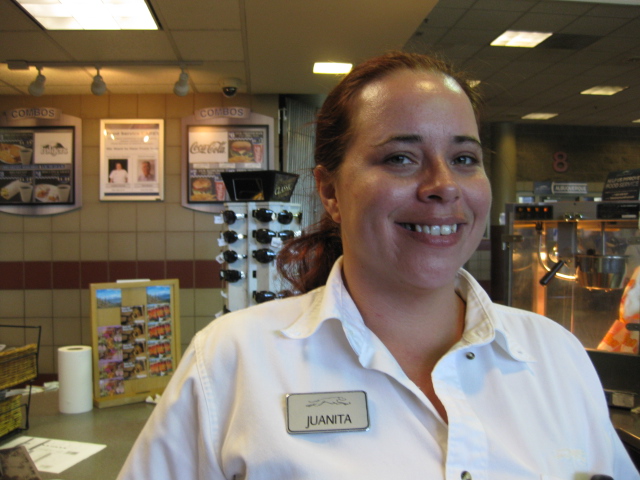 It is clear on day three that I will never be a journalist. Not that it was ever an aspiration, but I have a notebook, camera, recording device and the right outfit. I have the look, but not the instinct.
Not once, but twice today, in the Phoenix Greyhound station, human drama unfolded right in front of me. I watched as one mother and then another, in line to board the bus to Nogales, said goodbye to their children. Their faces and the length and nature of their embraces made it clear that this was an unwanted separation. I stood still. I could not step forward, I could not record the moment even in a photograph. I simply could not impose myself on their sadness.
It was on this backdrop that I met Juanita Cercone. A single mother of three, she cheerfully works food service for Greyhound. She was born and raised in Phoenix and speaks honestly and clearly about the issues of immigration and campaign finance reform.
[rtmp3 url="https://dl.dropbox.com/u/108166614/Audio2012/Juanita%20Cerone.mp3" title="Juanita Cercone"]