Beginnings are, by their nature, confounding.  There is the excitement of the unknown tempered with the very real doubt resulting from what you do know.  In my case, it comes in the form of a new medium and new tools.
And so I set out this morning with the help and love of so many friends and family (more on that to come).  For now, my love and deep thanks for your help and encouragement.  Confession #1:  This morning's video of my send off was lost to improper settings on my camera.  Lesson learned.  Gratitude remains.
Today I stopped to eat in Fresno (of course!) and had a remarkable meal at Diana's Armenian Cuisine.  Looking for the Lakmajoon of my childhood, it turns out that they did our family one better with a variation called Lulu Lavosh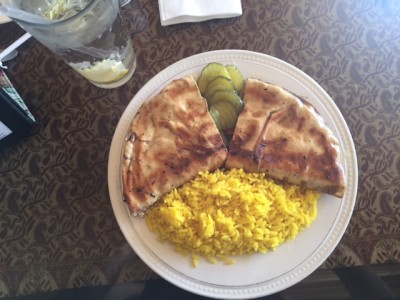 Confession #2 – While I have completed today's video, I have not been able to upload it to youtube with my current hotspot.  As soon as I am able in the morning I will be sharing the comments from my fellow travelers here in Delano, Francois and Lara.  For now, my thanks to you all for a wonderful first day on the road.
Technology working!