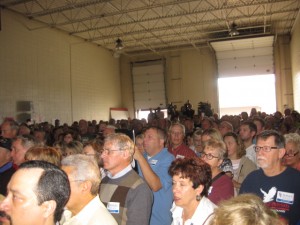 With the help of good friends, today I got the chance to experience this beautiful city of Milwaukee, eat some great food and attend a very enthusiastic local republican rally here is Waukesha, Wisconsin. Speakers included Lieutenant Governor Rebecca Kleefisch, Senator Ron Johnson, and Marco Rubio.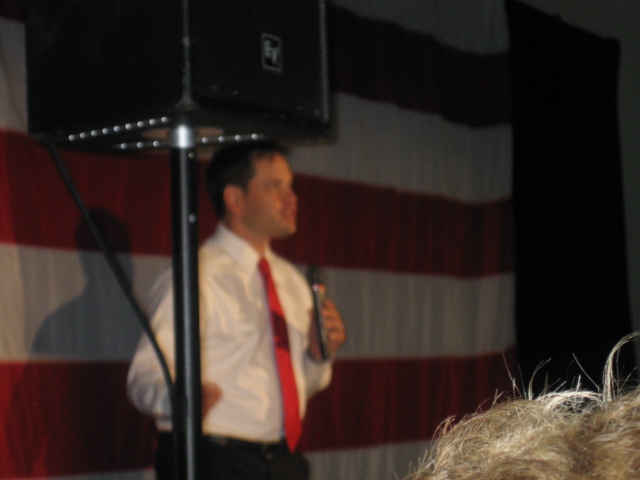 This was all made possible by my gracious hosts, Ray and Candy Arndt. Ray is an accomplished businessman having worked in high tech for many years and Candy is, well, a force of nature. She dedicates herself almost full time to organizing the local republican volunteers and she embodies the very best of public and community service.
As personal friends of Wisconsin Governor Scott Walker and his wife, they have seen close up the political turmoil of the last two years. Their dedication and hard work for their party is clear, but their loyalty and commitment are palpable. The recall election deeply divided this State and it was evident in my conversations with people in transit to the rally, and those I met there. Repeatedly, they shared stories (sadly, off mic) of lost friendships and strained families reflecting the conflicts of the public square in their personal relationships.
And here I spoke with Eddie Nelson. Eddie manages the duplex that he has remodeled and the bar at the Michigan Grill. He offers an alternative position on the state of the state in Wisconsin.
[rtmp3 url="https://dl.dropbox.com/u/108166614/Audio2012/Eddie%20Nelson.mp3" title="Eddie Nelson"]